INTRODUCTION TO SISAL PLANT
Fibre extracted from the leaves of the Agave sisalana plant and its hybrids can be used to produce high quality papermaking pulp. Sisal pulp has certain characteristics such as high tear resistance, high alpha cellulose content, high porosity, high bulk, high absorbency and high folding endurance which make sisal pulp suitable for many specialty papers.
Also, because sisal pulp has physical properties superior to softwood kraft pulp, there may be opportunities to cost effectively replace softwood kraft with sisal pulp in commodity papers. For example, sisal pulp may be used as a reinforcing fibre in high recycle content papers, or its use may permit basis weight reductions while maintaining product quality.
PREPARATION OF SISAL PULP AT HOME
Gather atleast 10 or more sisal leaves
Remove the thrones in the sisal
Cut it into small pieces
Put the leaves on the vessel
Boil it for 1 hour
After boiling, strain it to remove excess water
Then wash it with water
Add again some water and about ½ cup of sodium hydroxide
The amount of sodium hydroxide is depend on the amount of your leaves
Boil it for 5-10 minutes, After 5 minutes, strain the leaves to remove the chemical
Wash it with water for 2-3 times until the water becomes clear.
Put it into the blender then add water
Blend it for 5 minutes
After blending strain it again with cloth to get the pulp.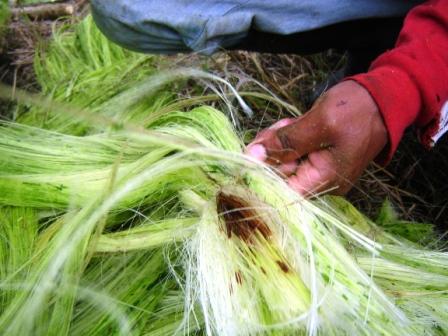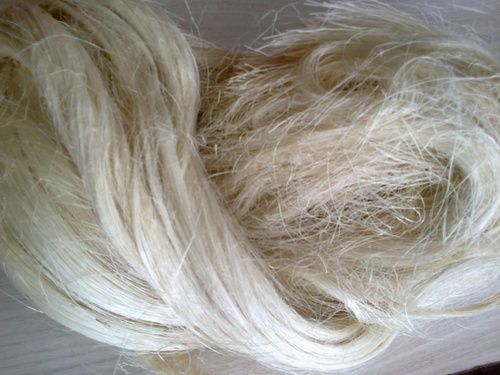 PREPARATION OF SISAL PAPER AT HOME
Put the pulp on the blender and add some water again
Blend it for 5 minutes
While blending prepare 5 table spoon of Cornstarch with a little amount of water
Next, put them together then mix it
Put it on a silk screen
Also put the cloth on the screen and press the cloth to remove excess water
After that let it dry under sunlight
Finally, after drying we got paper made from sisal leaves.
CONCLUSION
As sisal biomass contains a high proportion of cellulose its pulp is a substitute for wood fibres and adds bulk to paper and cardboard as well as being absorbent and having high fold endurance characteristics making it a high quality input for paper products. Given its porosity, it can be used in cigarette paper filters and things like tea bags.
Article submitted by
NAVEEN M
III YEAR – PULP AND PAPER TECHNOLOGY,
SIT, Trichy, TN, India.